Commercial Pool Sand Filters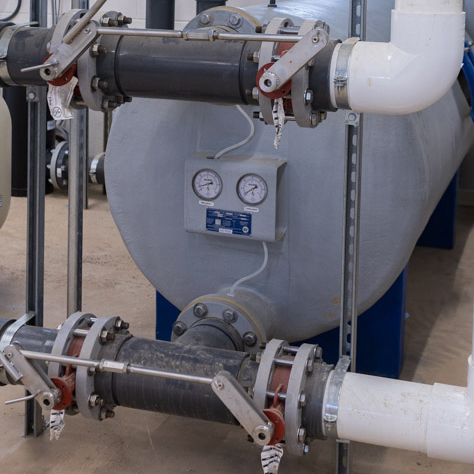 MER-MADE's rugged fiberglass tanks are a breakthrough in filter manufacture. These long life tanks are designed for 50 psi working pressure in three different diameters and a variety of lengths, with filter areas up to 23.7 square feet.

Solids are captured in the filter bed itself while solid particles lodge in the extremely small spaces and voids between the sand grains and lotions and oils tend to cling to the grains of filter sand. Gravel/stone serves as a barrier which prevents the sand from washing through the effluent header into the pool during the filter cycle and also to distribute the flow of water uniformly to the underside of the sand bed during the backwash cycle.