S-Series Fiberglass Pump Strainer Baskets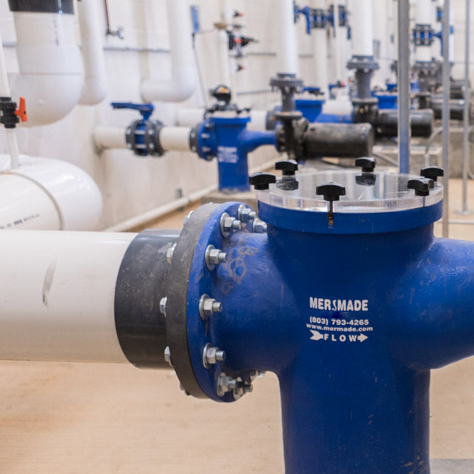 "S" Series strainers are the replacement for the Sta-Rite PKG 184 and PKG 98 cast iron strainers. Housings are fiberglass reinforced plastic construction; pressure tested to 50 psi.

Materials of Construction

Features include a clear lid for easy viewing of basket contents, quick opening latches, and a stainless steel basket.
Standard Features
Isophthalic fiberglass resin
stainless steel lid bolts
transparent clear swing open acrylic lid
316 stainless steel v-wire basket with 3/16" square welded openings standard and large open areas.

| Title | Size | |
| --- | --- | --- |
| Mermade Filter STA-Rite 3 Inch x 3 Inch Package 98 D Series FRP Strainer Basket Replacement Dimensions | 73.04kB | Preview Download |
| Mermade Filter STA-Rite 3 Inch x 3 Inch Package 98 D Series with FNPT Inlet FRP Strainer Basket Replacement Dimensions | 73.85kB | Preview Download |
| Mermade Filter STA-Rite 6 Inch x 6 Inch FRP Strainer Basket Replacement Dimensions | 71.73kB | Preview Download |
| Mermade Filter STA-Rite 6 Inch x 6 Inch Package 98 D Series FRP Strainer Basket Replacement Dimensions | 73.25kB | Preview Download |